THE ENERGY TURNAROUND SUCCEEDS WITH O-METALL PROFILED SHEETS & SANDWICH PANELS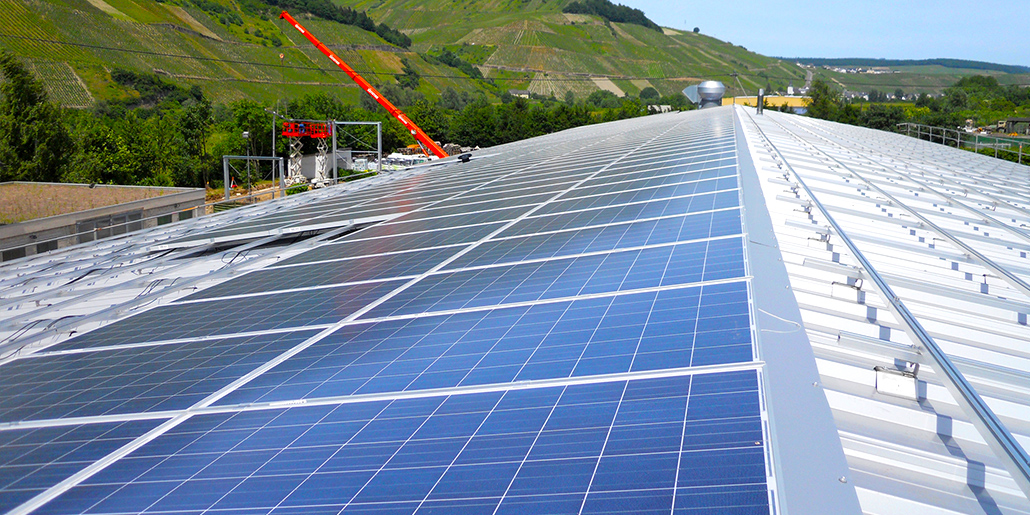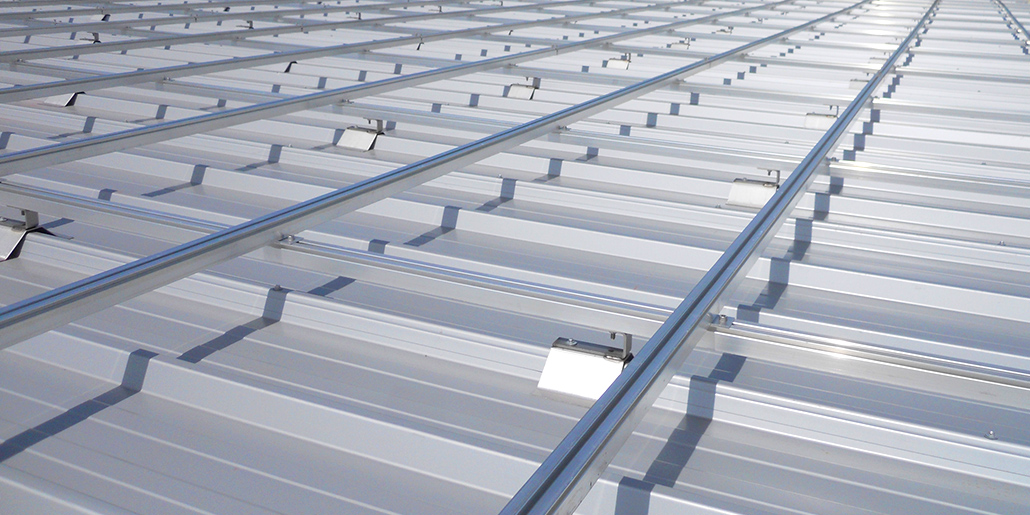 The concept of the energy turnaround envisages a switch from fossil fuels to renewable energies. The aim is to use only sustainable sources such as the sun, wind, water and biomass to generate electricity and heat and to reduce dependence on non-renewable resources such as coal, natural gas and oil. To ensure that the transition succeeds, the concept includes a streamlined expansion of environmentally sound energy production and an increase in energy efficiency. The goals are ambitious and affect everyone.
However, there are some important factors that need to be taken into account before making the switch. A photovoltaic system, for example, should only be installed once and should work reliably for its entire operating life without having to be dismantled in between because the roof covering has to be replaced or the substructure can no longer withstand the additional weight. At this point, the low weight of the profiled sheets and sandwich elements should be mentioned as a particular advantage over a classic roof covering. Especially if the substructure is still intact, but would reach its load limits due to the weight of the Eternit or tile roofing and the additional weight of the solar modules. Simply apply them.
Are you thinking about replacing your roofing or what type of roofing would be suitable for your construction project, your building and its use in combination with a photovoltaic system? O-METALL® profiled sheets and sandwich panels offer an optimal basis for all common photovoltaic systems and associated mounting systems. Our products are durable, meet all the requirements for installation, are lightweight thanks to their construction and can be installed on your roof quickly and cost-effectively overall. Our sandwich panels are also worth considering to provide your roof with highly efficient insulation due to their 3-in-1 system.
Once the load-bearing capacity of the roof structure has been ensured and the appropriate products have been selected, nothing stands in the way of installation. For the professional, the installation of photovoltaics on a roof made of profiled sheet metal and sandwich panels is relatively simple. The special brackets are attached to the high beads and fitted with mounting rails. The rails then safely support the solar modules on the roof against the weather.
O-METALL is your specialist for insulated and non-insulated profiled sheets. As one of the leading suppliers in Europe, we offer an extensive product range with numerous geometries, material thicknesses, lengths and coatings. We are guaranteed to have the right solution for your building project – just ask.
---

O-METALL LUXEMBURG S.A.
Marketing-Business-Center
L- 9753 Heinerscheid
info@o-metall.com
Tel.: +352 997 323 20
https://www.o-metall.com/wp-content/uploads/2023/07/Vorschaubild-News-Photovoltaikeignung-Montagesystem.jpg
705
705
Artjom Baumstark
https://www.o-metall.com/wp-content/uploads/2020/03/O-METALL-Logo-300x138.png
Artjom Baumstark
2023-07-04 15:52:15
2023-07-07 14:11:14
THE ENERGY TURNAROUND SUCCEEDS WITH O-METALL PROFILED SHEETS & SANDWICH PANELS