The trapezoidal sheet - O-METALL markets
Trapezoidal sheets, sandwich panels, metal roof tiles, roofing panels and accessories. Ready for pick up or delivery to your home.
With more than 100,000 m2 of storage space, we likely offer the largest selection of instant pick-up items of trapezoidal sheets, corrugated sheets, sandwich panels, profiled sheets, metal roofing tiles, roofing panels, flashings and sandwich panels in Europe.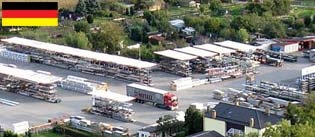 Dahme warehouse / Mark (Germany)
Our biggest finished goods warehouse is located in the beautiful Spreewald, between Berlin and Dresden. From here our products are shipped all over the world.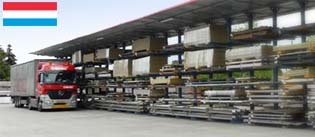 Heinerscheid warehouse (Luxembourg)
From our warehouse at the company headquarters in the triangle between Luxembourg, Belgium, Germany, the greater Eifel / Saar / Lor / Lux area is supplied, among other things, with trapezoidal profiles and sandwich panels.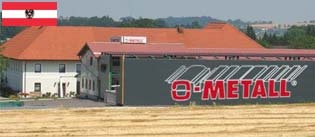 Ried warehouse (Austria)
Between Linz and Salzburg, lies the warehouse of O-METALL AUSTRIA Ges.mbH. With a product range specially adapted suited to the Austrian weather conditions and market conditions, you will also find the optimal solution for your building project here.